Investment Opportunity: Chaya Raw Food Nutrition Bars & All Natural Energy Drinks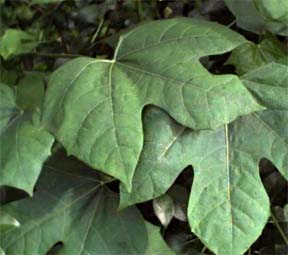 While conducting health care research and developing stress reduction retreats in south central Mexico, Dr. Riley developed an investment opportunity in Dr. Chaya International, a company slated to offer raw food nutrition bars and all-natural energy drinks based on the nutritional and medicinal benefits of the Chaya plant. Dr. Riley discovered this tropical plant native to the Yucatan and experienced its beneficial effects firsthand, which led him to read authoritative research on its properties. He recognized a timely but as yet unexplored opportunity and founded Chaya health food products. Research indicates favorable market conditions and high growth in natural health products.
Chaya is a staple in the diet of Mexico and Guatemala. It serves as a dinner vegetable similar to spinach, yet has four times the vitamin and mineral fortication and antioxidants. Chaya has historical significance in Mayan and Aztec cultures, when it was called Chay. It has provided numerous nutritional and medicinal benefits and is known in these cultures as "cura to do" (cure all).
Here are just a few of the anecdotal health attributes to Chaya:
Minimizes arteriosclerosis

Normalizes liver function

Helps brain and memory function

Aids digestion

Reduces arthritic symptoms
Controls sugar in diabetics
Increases calcium content of bones
Controls cholesterol
Stimulates circulation
Relieves pulmonary congestion
Prevents anemia
Promotes thyroid function
Aids digestion
Clears vision
Cleanses the large bowel
Reduces hemorrhoids
Call Dr. Riley at 561-628-8007 or email at riley@stressreduction.com.

Chaya International, Inc. is currently seeking investment capital to expand production and product line.