Bio - Dr. Edwin Riley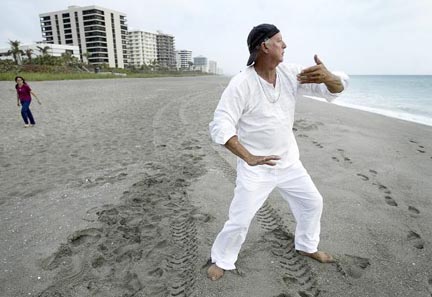 Edwin Riley, Ph.D is author of Stress Rx, and a doctor of Mind/Body Medicine, Transpersonal Psychology and Integrative Health Care. In addition to his private practice in Palm Beach County, Florida, he periodically conducts "Stress Reduction Vacations" in the tropical mountains outside Cuernavaca, Mexico. He also lectures extensively throughout the United States on topics related to stress reduction, anti-aging, and the mind/body connection, helping people facing difficulties gain control over fear and stress.

A proponent for natural healing for 30 years, he completed his doctoral internship under the direction of Dr. Jon Kabat-Zinn at the nationally acclaimed Center for Mindfulness in Medicine, Health Care, and Society at the University of Massachusetts Medical Center. He is certified as a Hippocrates Health Educator and also lectures on enzyme nutrition, the bio-chemistry of foods, and exercise physiology. Dr. Riley received his Master's degree at the University of Florida. He taught creative writing and communications in colleges and universities, and currently conducts workshops in Healing Chi Kung and tai chi, both in the United States and Mexico.

Dr. Riley's research led him to the curanderos and shamanic healers in Mexico where he accessed centuries-old holistic healing traditions. In November 2002, Dr. Riley began living in Mexico part of the year where he facilitates week-long stress reduction vacations. He is also engaged in a research project with a plant that promotes nutritional and medicinal benefits.